Google My Business Optimization / Google MapPack Creation & Ranking
There is more to a Google My Business page than you might think.
It is THE most important element in ranking your business into the Google 'MapPack'.
We implement the latest optimization techniques, methods and strategies to increase the visibility of your company. This method will get new customers calling your business; rather than competitors.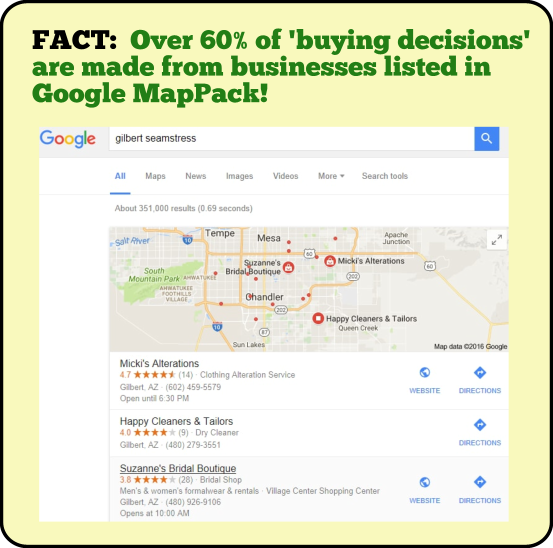 FACT: Over 60% of 'buying decisions' are made from businesses listed in Google MapPack.
Be sure your business is there and getting the visibility it deserves!
Watch Our Brief Video Below That Explains What We Offer
Then, schedule a time to talk with us below.
Book a time with us below at no cost to you. We explain everything in a simple manner.

We can also share some case studies on how we increased calls by over 300%.